Hey, all!
It's
Top Ten Tuesday
by
The Broke and The Bookish
! This week's topic is 10 2016 releases you meant to get to, but just didn't (but you will!). Let's jump right in!
Josephine Clark is trapped. A harrowing past haunts her every time she looks in the mirror, and she can't escape the violence of her everyday life. More and more, her thoughts turn to Evan Salinger, the boy she knew in high school. The boy they called a mental case. A loner. A freak. The boy who seemed to know things no one could know. For a few short weeks, Jo had found perfect solace in Evan's company, sneaking every night to meet him at the local pool. In the cool of the water and the warmth of Evan's arms around her, Jo had tasted something close to happiness.
Cruel circumstances tore them apart, and four years later, the sweet memory of their time together is dissolving under the punishing reality of Jo's life now. Evan seems like a fading dream…until he reappears at the moment she needs him most. Guided by Evan's strange intuition, they flee her small Louisiana town, and Jo begins to suspect there is something more to his sudden return than he admits.
Over twelve days across America's heartland, deep secrets come to light, buried pasts are unearthed, and the line between dreams and reality is blurred as Evan and Jo fight to hold on to their soul-deep love, and discover that there is more than one way to save a life.
***
How to Save a Life is a complete second-chance STANDALONE novel with shades of the paranormal. It carries the characters from high school through to their early twenties. It is not YA; mature subject matter, and sexual situations. TRIGGER WARNING: domestic violence (on the page) and mention of sexual abuse (off the page) For readers 18 years and up.
The real hero of this story is dead. You should have met him. He was a beautiful man. The love of my life. I didn't deserve him.
Now what's left are the jagged edges of the person I am without him, and what I have to do to get by. This isn't even a story about love. Not really. It's a twisted tale of revenge and hate—a happily never after.
The only man in my life now is the one I have to kill.
I'm Savvy Raine.
I used to be a wife.
I used to be a mother.
Now I am the Revenger.
From the Desk of Donna Edith…
My services are unconventional. My clients come to me with needs and I match them to other clients with needs of their own…
Promising young architect Killian Fitzroy: Driven, clever, eager to prove himself. Starved for sex, though he's come to me for professional assistance, not personal. Needs: Someone unique, creative and fast. An artist with a feminine perspective to breathe life into a house he's built.
Aspiring scenic designer Vessa Ratham: Sensuous, spontaneous, but secretive. Recently returned to Vermont armed with an art degree that qualifies her for little more than waiting tables. Needs: An opportunity to shine.
Yes, Killian and Vessa will satisfy each other nicely—in more ways than one.
When a bestselling debut novel from mysterious author J.Colby becomes the literary event of the year, Emiline reads it reluctantly. As an adjunct writing instructor at UC San Diego with her own stalled literary career and a bumpy long-term relationship, Emiline isn't thrilled to celebrate the accomplishments of a young and gifted writer.
Yet from the very first page, Emiline is entranced by the story of Emerson and Jackson, two childhood best friends who fall in love and dream of a better life beyond the long dirt road that winds through their impoverished town in rural Ohio.
That's because the novel is patterned on Emiline's own dark and desperate childhood, which means that "J. Colby" must be Jase: the best friend and first love she hasn't seen in over a decade. Far from being flattered that he wrote the novel from her perspective, Emiline is furious that he co-opted her painful past and took some dramatic creative liberties with the ending.
The only way she can put her mind at ease is to find and confront "J. Colby," but is she prepared to learn the truth behind the fiction?
Winter, 1945. Four teenagers. Four secrets.
Each one born of a different homeland; each one hunted, and haunted, by tragedy, lies…and war.
As thousands of desperate refugees flock to the coast in the midst of a Soviet advance, four paths converge, vying for passage aboard the
Wilhelm Gustloff
, a ship that promises safety and freedom.
Yet not all promises can be kept.
Inspired by the single greatest tragedy in maritime history, bestselling and award-winning author Ruta Sepetys (
Between Shades of Gray
) lifts the veil on a shockingly little-known casualty of World War II. An illuminating and life-affirming tale of heart and hope.
From strip clubs and truck stops to southern coast mansions and prep schools, one girl tries to stay true to herself.
These Royals will ruin you…
Ella Harper is a survivor—a pragmatic optimist. She's spent her whole life moving from town to town with her flighty mother, struggling to make ends meet and believing that someday she'll climb out of the gutter. After her mother's death, Ella is truly alone.
Until Callum Royal appears, plucking Ella out of poverty and tossing her into his posh mansion among his five sons who all hate her. Each Royal boy is more magnetic than the last, but none as captivating as Reed Royal, the boy who is determined to send her back to the slums she came from.
Reed doesn't want her. He says she doesn't belong with the Royals.
He might be right.
Wealth. Excess. Deception. It's like nothing Ella has ever experienced, and if she's going to survive her time in the Royal palace, she'll need to learn to issue her own Royal decrees.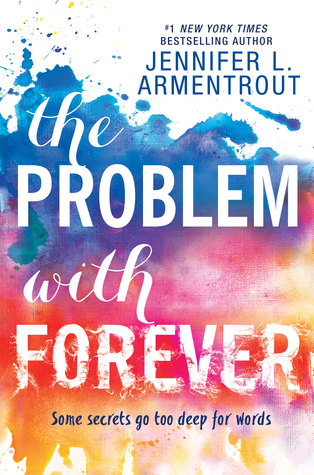 For some people, silence is a weapon. For Mallory "Mouse" Dodge, it's a shield. Growing up, she learned that the best way to survive was to say nothing. And even though it's been four years since her nightmare ended, she's beginning to worry that the fear that holds her back will last a lifetime.
Now, after years of homeschooling with loving adoptive parents, Mallory must face a new milestone—spending her senior year at public high school. But of all the terrifying and exhilarating scenarios she's imagined, there's one she never dreamed of—that she'd run into Rider Stark, the friend and protector she hasn't seen since childhood, on her very first day.
It doesn't take long for Mallory to realize that the connection she shared with Rider never really faded. Yet the deeper their bond grows, the more it becomes apparent that she's not the only one grappling with the lingering scars from the past. And as she watches Rider's life spiral out of control, Mallory faces a choice between staying silent and speaking out—for the people she loves, the life she wants, and the truths that need to be heard.
Italy, 1943—Germany occupies much of the country, placing the Jewish population in grave danger during World War II.
As children, Eva Rosselli and Angelo Bianco were raised like family but divided by circumstance and religion. As the years go by, the two find themselves falling in love. But the church calls to Angelo and, despite his deep feelings for Eva, he chooses the priesthood.
Now, more than a decade later, Angelo is a Catholic priest and Eva is a woman with nowhere to turn. With the Gestapo closing in, Angelo hides Eva within the walls of a convent, where Eva discovers she is just one of many Jews being sheltered by the Catholic Church.
But Eva can't quietly hide, waiting for deliverance, while Angelo risks everything to keep her safe. With the world at war and so many in need, Angelo and Eva face trial after trial, choice after agonizing choice, until fate and fortune finally collide, leaving them with the most difficult decision of all.
From the NYT Bestselling author of MISTER O, comes a hot and hilarious new standalone...
Here's what you need to know about me—I'm well-off, well-hung and quick with a joke. Women like a guy who makes them laugh—and I don't mean at the size of his d*ck. No, they want their funny with a side of huge… not to mention loyal. I've got all that plus a big bank account, thanks to my booming construction business. Yup. I know how to use all my tools.
Enter Natalie. Hot, sexy, smart, and my new assistant. Which makes her totally off limits... 

Hey, I'm a good guy. Really. I do my best to stay far away from the kind of temptation she brings to work.
Until one night in Vegas… 

Yeah, you've heard this one before. Bad news on the business front, drowning our sorrows in a few too many Harvey Wallbangers, and then I'm banging her. In my hotel room. In her hotel room. Behind the Titanic slot machine at the Flamingo (don't ask). And before I can make her say "Oh God right there YES!" one more time, we're both saying yes—the big yes—at a roadside chapel in front of a guy in press-on sideburns and a shiny gold leisure suit. 


But it turns out what happened in Vegas didn't stay in Vegas. And now, my dick doesn't stay in my pants when she's around. I try to resist. Honest. But the more we try to keep our hands to ourselves, the more we end up naked again, and the more time I want to spend with her fully clothed, too.
The question now is…do I take this woman to be my ex-wife?
He found me in blood and tears.
I stayed with him through darkness and fire.
We loved each other in the moment between innocence and bitter truth.
We were the kids easily ignored, who grew into adults we hardly knew.
We weren't meant to last forever. And we didn't.
He ran away.
I tried to move on.
Yet I never stopped thinking about the boy who had fought to keep me alive in a world that would have swallowed me whole. He was the past that I buried, but never forgot.
Until the day I found him again, years after believing I had lost him forever.
And in cold, resentful eyes, I saw the heart of the man who had been everything when I had nothing at all. So I vowed to hold onto the second chance that was stolen from the children we had been.
Sometimes fate is ugly. Life can be twisted.
And who we are can be ruined by who we once were.
For two people who had survived so much, we would have to learn how to hold on before we were forced to let go.